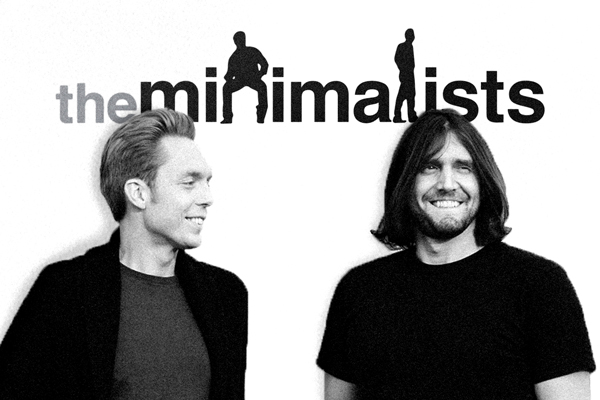 Being A Minimalist
The desire to work toward being a minimalist is a byproduct of being a Professional Organizer. Daily, I witness how "too much stuff," "inherited stuff," and "over acquiring" causes stress for my clients. I come home each day and want to let go of the excess in our home.
Key points from listening to Joshua & Ryan of The Minimalists at our NAPO Conference:
Our memories are not in our things.

By having less sentimental items, you can enjoy them more
(rather than "watering down" the sentimentality by having 100's of them).
Consumption isn't the problem. Compulsory consumption is the problem.
Sitting in an empty house without your "pacifiers" is no good.
Does X bring me joy and serve a purpose? Don't just trash your stuff, ask
yourself this question.

Think about your passions and relationships, "living for stuff" is not really living.
Want to work toward a minimalist lifestyle? Try to let go of one thing a day for 30 days and see what happens! I'm in, are you? "Love people and use things—the opposite never works."