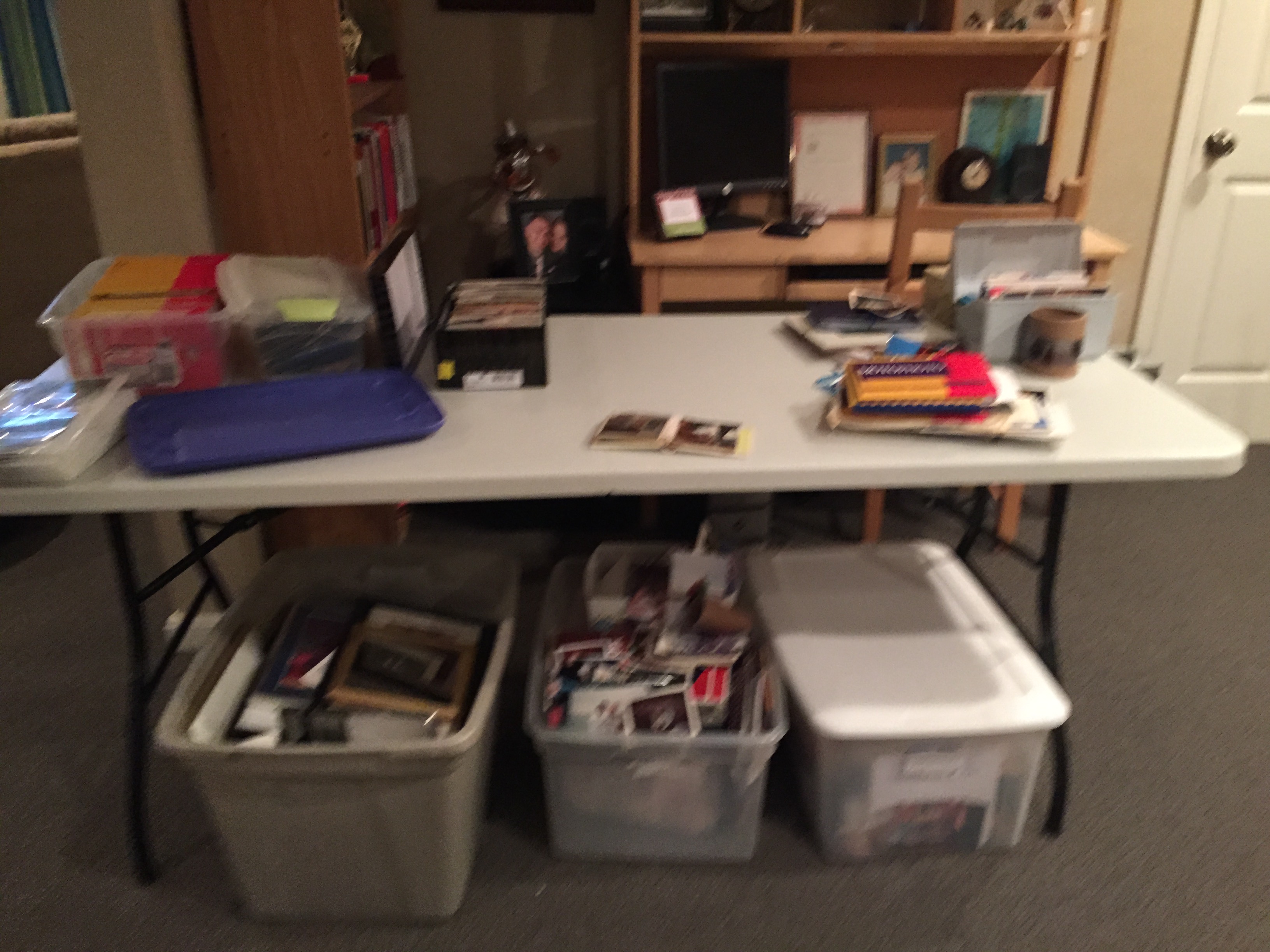 I love taking photos and looking at photos.  I went digital in 2005.  Before going digital,  I would return from a trip with a bag of film, take it to the local developer and immediately create photo albums and mail pictures family and friends.  The photo books and negatives were labeled and put in a box.
When I went digital, I did not figure out a "workplan" to take the photos from the computer/phone/camera to the printer to enjoy.  I was halted because I never took the time to create a plan.
Now in 2015, it's ten years later.  Tens of thousands of pictures later; no kidding! They have been counted by the talented Natalie Gallagher of Refined Rooms LLC.
I crave being able to access and enjoy my photos on a regular basis.  I am an organizer, and I "should" be able to do this.  But the thing is that I haven't done it and don't really want to start it alone.  I met Natalie Gallagher through NAPO, and  photo organization is one of her niches. Yep, a Professional Organizer hired a Professional Organizer!
Natalie has an organized approach (of course) to tackle what to me is a HUGE project. The collaboration is valuable on a number of levels.  First, I have started the process of tackling my photos and I have someone helping me that knows about photo tools and processes that I am not aware of. Secondly, I have heightened my awareness of what MY organizing clients feel when they work with me.  It can be exhausting….going through countless photos, papers, and sometimes emotional stuff.
But with Natalie's help, I say "bring it, photos! I can do this."  I don't feel overwhelmed, and I am excited already about the end result: being able to access all my photos and enjoying them more frequently! And that thought is incredibly motivating!
See a quick video here!  http://youtube/UpcHXy4dp80