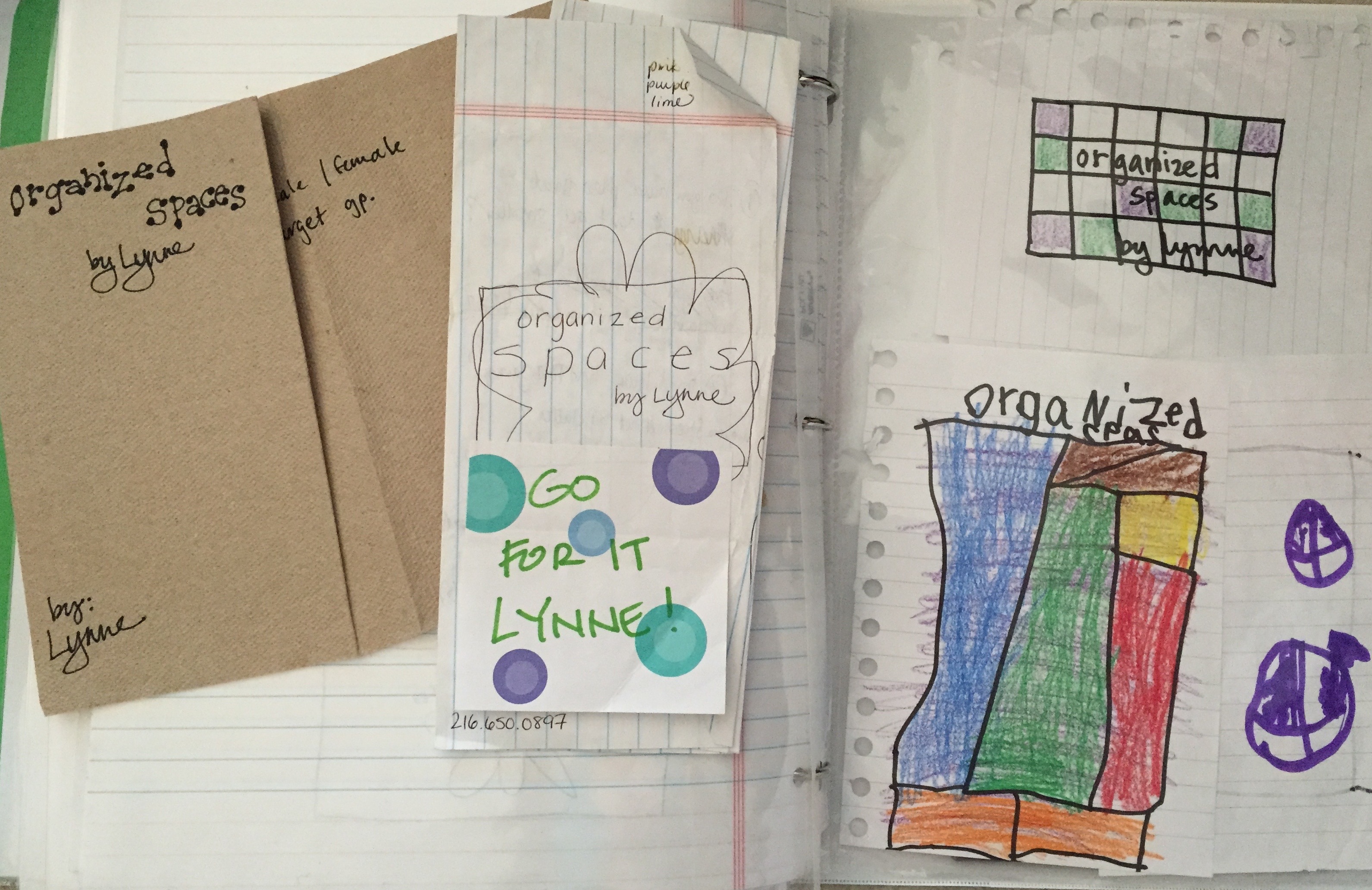 No matter how many twists and turns, FOLLOW YOUR DREAM!
My dream was born in 2003 at a Starbucks in Pittsburgh.  I was visiting my cousin and her family.  Earlier that year I had seen the TLC show "Clean Sweep" and I thought "People actually do this?"  While sharing coffee with my cousin, nephew and niece,  I shared my dream of having an organizing business.  We had a joyful time designing possible logos for my dream business.
As is often the case, reality came back into the picture after I returned to Ohio.  I continued my job as a social worker at Towards Employment, a nonprofit organization focused on helping people with challenging life situations gain and maintain employment.   I started working part time at Crate and Barrel thinking that the interior design aspect of the work would fulfill my desire to help people organize their homes and their lives.
Another three years went by as I began to realize that the work at Crate and Barrel really didn't fulfill my desire to work with people on a deeper, more personal level to help them overcome their challenges with respect to personal organization.  In 2006, I softly launched "Organized Spaces by Lynne".  What I mean by "softly" is that I was still working a full time social worker job at Towards Employment as well as my part time job at Crate and Barrel.  I had also just started dating the man who would eventually become my husband.  Despite these challenges, I had a handful of awesome clients and I really loved helping people de-clutter their homes and organize their spaces.
I continued this "part time" effort to follow my dream for another five years.  That dating relationship that began in 2006 turned into a marriage in 2008.  When I married Jason, I was fully aware that he was a package deal that included two step children ages 11 and 13.  I put my dream on the back-burner to spend time with Jason and his children while I learned how being married would impact my dream.  We also managed to sell two houses as we combined our separate lives into one home.
In 2011, after a few years of getting accustomed to married life, the urge to help people organize their stuff as well as their lives was still alive and strong and my dream needed to be "born again".  I wasn't sure what to do next to make that happen.  There was the typical amount of nerves and uncertainty about how to move forward when my husband Jason asked "What would be the worse thing that could happen if you followed your dream of starting your own organizing business?"  I thought about that question for a few seconds and replied "If it doesn't work out, I  would get a social work job closer to home and stop driving an hour or more (in the winter!) each way to work."
That simple question "What's the worse thing that could happen if you follow your dream?" released me from the worries and stresses that had been holding me back from following my dream.  I firmly believe if you think about the worse thing that could happen and plan for it, you can follow any dream!
After a year of planning and transitioning from full time work to part time work to then resigning from my social work job at Towards Employment, I launched Wholly Organized in 2012.  Every day when I wake up and think about "going to work," I have never felt more happy or fulfilled!  I acknowledged my dream and I made it happen!
No matter how many twists and turns, FOLLOW YOUR DREAM!